WOWZERS! I AM rewatching "The 13th Warrior" with Antonio Banderas as I felt today it had some meaning. I AM thinking more towards the numbers 12 and 13. Another time!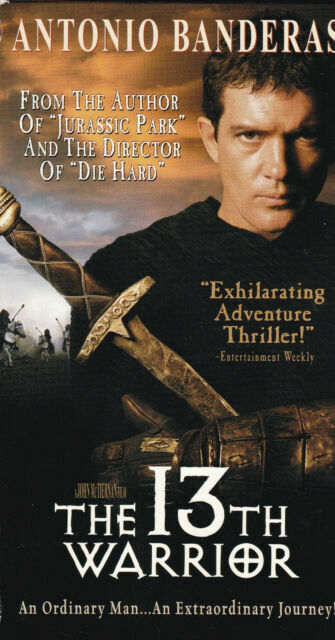 What I've remembered is there are 13, not 12 Zodiacs. And Luna (Moon) completes a Month or Moonth as it was known in 28 days.
So we're told this globe lie about how Leap Year is blah…this…blah that…right?
Well, here's the math: 13 Moonths x 28 days = 364
We're PROGRAMMED to beLIEve that the Globe Model is 365 1/4 days a year.
And that's why we have Leap Year every four to "absorb" that 1/4 day. THAT MAKES NO DAMN SENSE WHATSOEVER! I AM sorry to say I don't have the definitive answer(s) here but I AM IN THE HOUSE CLOSE!
What is the truth about the 365th day? Why add essentially 24 hours after a 4 year calendar period? See? It makes no sense!
What makes sense (to me) is there are 364 Days in a REAL Calendar Year. And the 1/4 day BOVINE FECES is added for CONFUSION!
I have NO DOUBT that Source's Creation DOES NOT have a quarter day in there as the Cosmic Clock unwinds with PERFECTION!!!
And considering the Gregorian Calendar is likely a hoax, well, where the HELL does that extra 365th day come from? Because it doesn't seem to be real. Just "misinformation" to keep us CONFUSED!
ANY IDEAS HERE ARE MORE THAN WELCOME! I FEEL WE'RE REALLY CLOSE TO SOLVING THE ENTIRE EARTH PUZZLE!!!
[THEY] LIE ABOUT HOW MANY DAYS ARE IN MONTHS.
Because they're HIDING the TRUTH!
You will likely "wonder" why the lie?
Here's my FEELINGS on some of the WHY!!!


*Align with Source Love and Ride the Wave into New Earth!!!
*Update: 31OCT21 @711pm CST.
Figured this out thanks to Charlie Freak.
364 days with 13 Moonths times 28 days.
30 hours following New Year on 22Mar
is given to God in Ceremonial/Ritual.
Time doesn't really exist so Eazy
Peazie Booty Squeeze!!!
~ :Billy-Don:Asbery:I-Am: